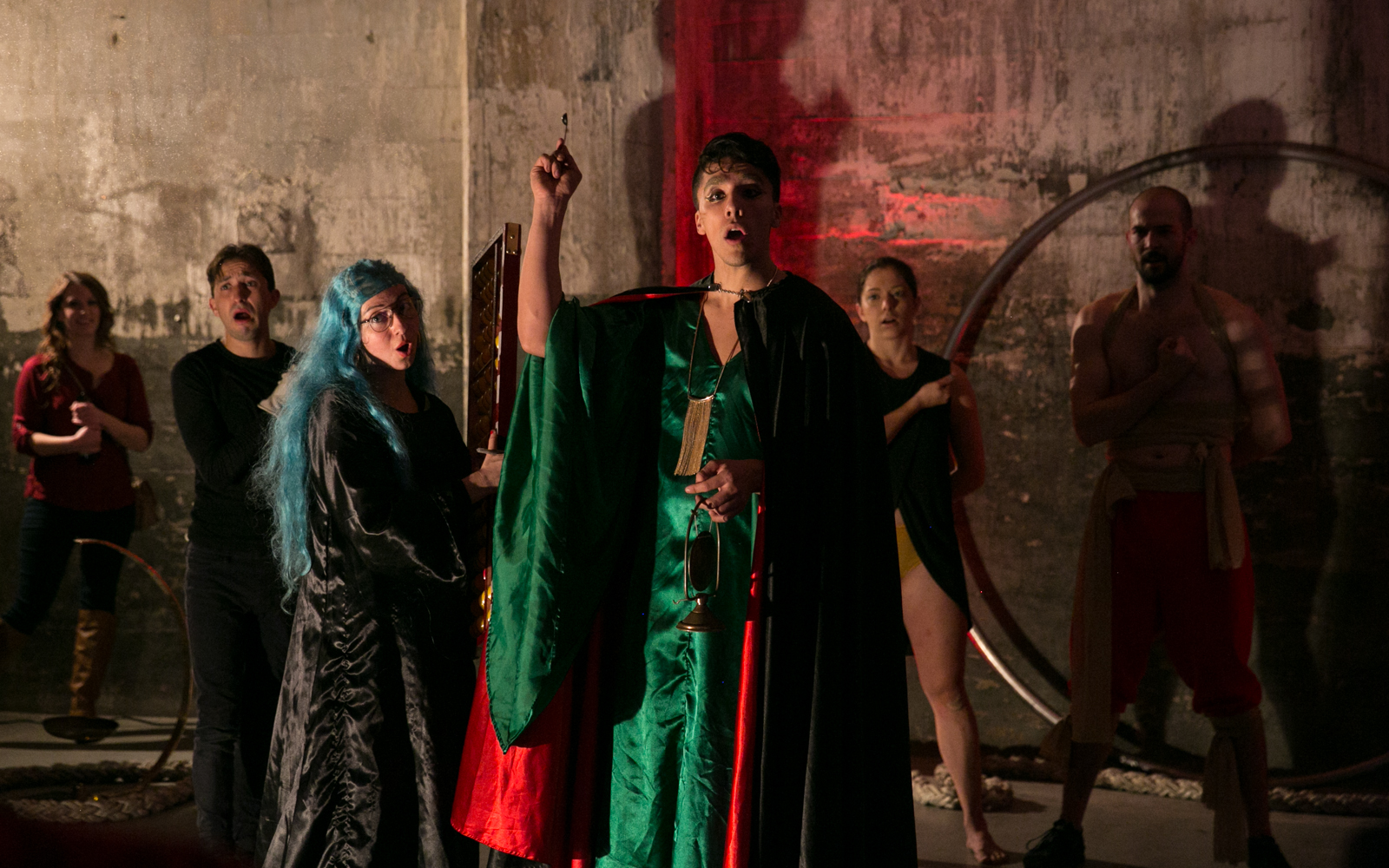 "For [their] originality alone, Almanac Dance Circus Theatre excels..." --NewsWorks
"Bold, unapologetic, and boundary breaking " --Billy Penn
THE EDGE IS COMING
A brand new ensemble work exploring the balance between vitality and decay, based on interviews with survivors and caretakers
Philadelphia FringeArts 2019
August 29-September 12 @ The Community Education Center
Almanac Dance Circus Theatre is making its first trip across the Atlantic to the Edinburgh Fringe with xoxo moongirl -- an ensemble devised solo show featuring aerials, acrobatics, storytelling, physical theatre, and live music, about one woman's experience growing up in a home with domestic abuse issues -- and her flight to the moon to escape and prevail.
TICKETS ON SALE NOW —July 31-August 25.—Assembly Checkpoint
Almanac is...
Almanac is a movement-based performing arts ensemble, fusing acrobatics, storytelling, dance, and physicality. We produce original, award-winning, audience-inspiring works of genre-defying heart, while providing world-class training to local and non-local artists.
…
Together we create thrill and heartbreak from where we are and where we want to go. Our work is light and generous, sincere and direct, dynamic and poetic. We are more concerned with meaning and transmission than we are with the pretty, the perfect, or the precious.
Who We Are
Company Members:
Sign up for Almanac's Email list:
Or send us a message now: